Costa Rica Surf Camp – Surf Shop
Costa Rica Surf Camp's surf shop has everything you need for surfing and hanging out at the beach. Dominical is a surfer's paradise, and we're conveniently located on the beach in front of a great surf spot, our surf shop has the best selection of surf equipment at fair prices in Dominical. Stop by to book a class, stock up on beach gear, and check out our used boards for sale.
You can usually find our instructors and students hanging out at the shop, exchanging surfing tips and making plans to grab a bite or a drink at one of our favorite restaurants in Dominical. At Costa Rica Surf Camp we treat our guests like family and love showing everyone our Dominical beach lifestyle. We're always happy to tell people about things to do in Dominical or take you on adventures throughout the area.
So whether you're part of our surf camp, taking lessons, or just passing through town, drop by and say hi! We would love for you to come and check out everything we've got to offer at the Costa Rica Surf Shop! Take a look below for a sneak peak: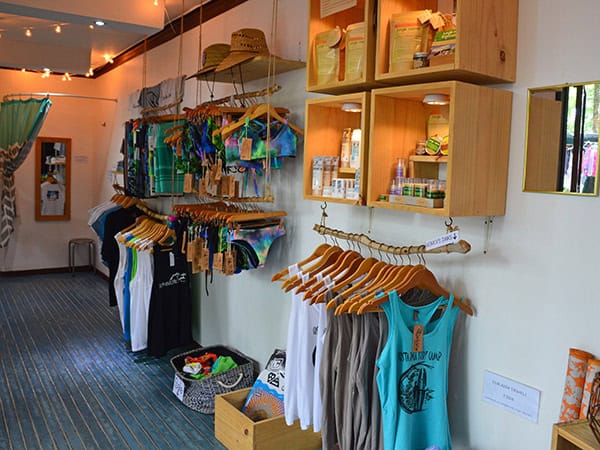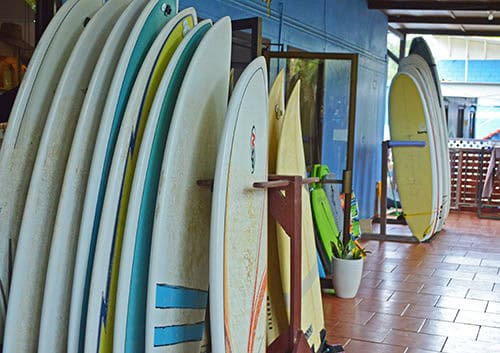 Rentals
We have a selection of 50 boards for you to pick from. Rent shortboards, funboards, and longboards in fiberglass or epoxy all day for just $10. Switch out your board as many times as you'd like to find the perfect one for you. We also have boogies and finds, SUPs and paddles, car straps, leashes, rash guards, and more. Ask about our deals on long term rentals.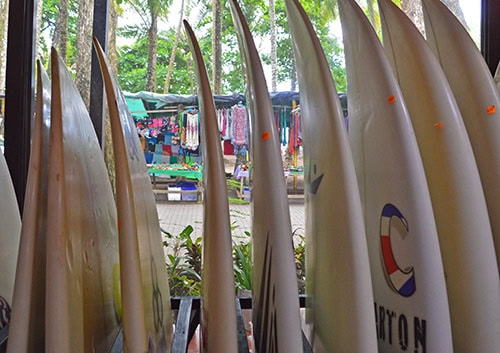 Boards for Sale
We sell high quality, lightly used boards for your Costa Rica surf vacation. Travel lighter and save on airline fees by getting a board when you arrive. We also have board bags for sale for you to carry your board around to different surf spots around the country. Bring by your own board for sale, or for help with ding repairs.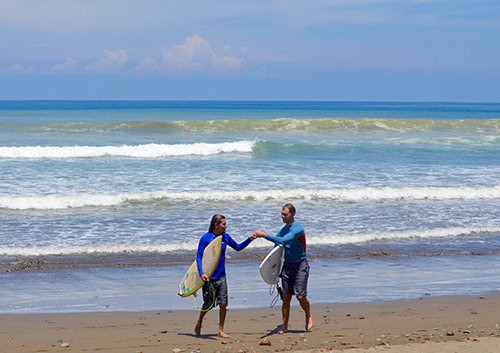 Surf Lessons
Drop by our surf shop and sign up for one of our daily surf lessons. We offer two beginner lessons and one intermediate lesson a day. All of our surf lessons leave from the surf shop. We have a safe place for you to store your valuables so that you can go out and enjoy the surf worry free.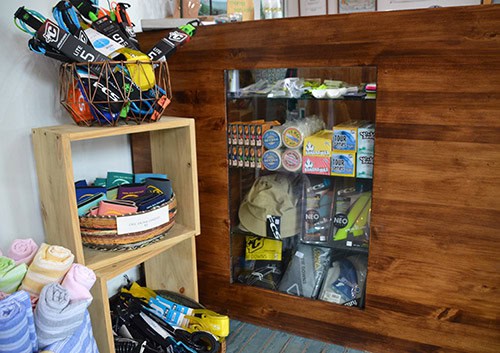 Surfboard Gear
You'll find anything and everything you need for surfing at our surf shop. Come shop leashes, leash ties, fins, fin keys, fin screws, wax, wax combs, ding repair kits, straps, stomp pads, board socks, board bags, and more. Our wax is the cheapest in town and we carry Sticky Bumps, Sex Wax, Fu Wax, and Banana Wax.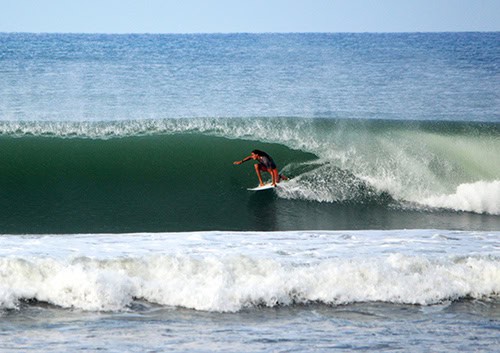 Surf Photo Package
Get in touch in advance or drop by our shop anytime to book a surf photo session. We have individual and group prices and cater to all levels of experience. We have experience photographing advanced surfers, intermediate surfers catching their first green waves, and awesome family group lessons. A photo session is included when you're part of our surf camp.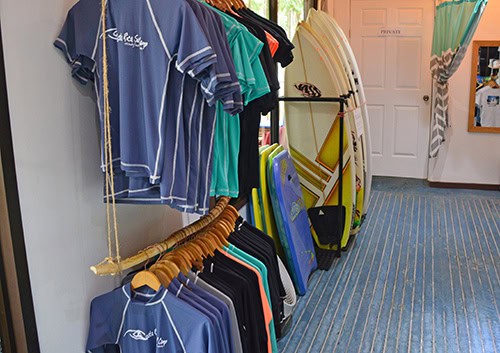 Costa Rica Surf Camp and Dominical Gear
Take home a piece of your Costa Rica experience with you. We have Costa Rica Surf Camp t-shirts, rash guards, stickers, hats, and coozies as a souvenir for you, or for friends and family. Also in store are Dominical Beach logo t-shirts, tank tops, and hats. Other gift options are locally made jewelry and Jungle Mama products. Don't leave without one!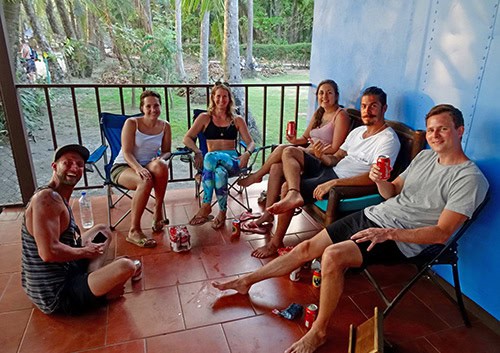 Local Tips
Although we specialize in surfing, our shop is a resource for you in Dominical. Come by the shop for tips on where to eat, local tours, and other travel advice. We can help you planning short day trips, of your whole vacation! Don't hesitate to get in touch and one of our dedicated staff will be on hand to answer questions, help with logistics, and clear up any doubts as you prepare for your Costa Rica vacation.