Surfing with Costa Rica Surf Camp
The surf in Costa Rica is unlike anywhere in the world, and in Playa Dominical, it is one of the main attractions. There are surf activities for every level at Costa Rica Surf Camp, whether you are a beginner, intermediate or advanced surfer.
At Costa Rica Surf Camp, we offer both surf vacation packages as well as daily lessons and guided surf trips. Our instructors are very professional, and all are local to the Playa Dominical area, having grown up surfing for most of their lives. We know that our instructors give the best surf lessons, because our guests have told us over and over again. If you are interested in daily surf lesson, contact us for more information and availability.
Our surf lessons are small and personalized. We understand how frustrating it can be when you've traveled far and spent hard earned money and to learn to surf, only to show up to your surf lessons with 20 other eager surfers and only one instructor. This is why we pride ourselves on a 2 student per instructors ratio, making your surf lesson worth your while! Small groups not only make surfing more enjoyable, but also a lot safer. Your instructor will be there to help you succeed quickly every step of the way!
Do you kids want to learn to surf? Great! We love teaching kids how to surf! Surf boards are big and heavy, and we make sure that each child 12 and younger has their own instructor. Safety is number one, and we want to make sure you and your children feel safe out in the water.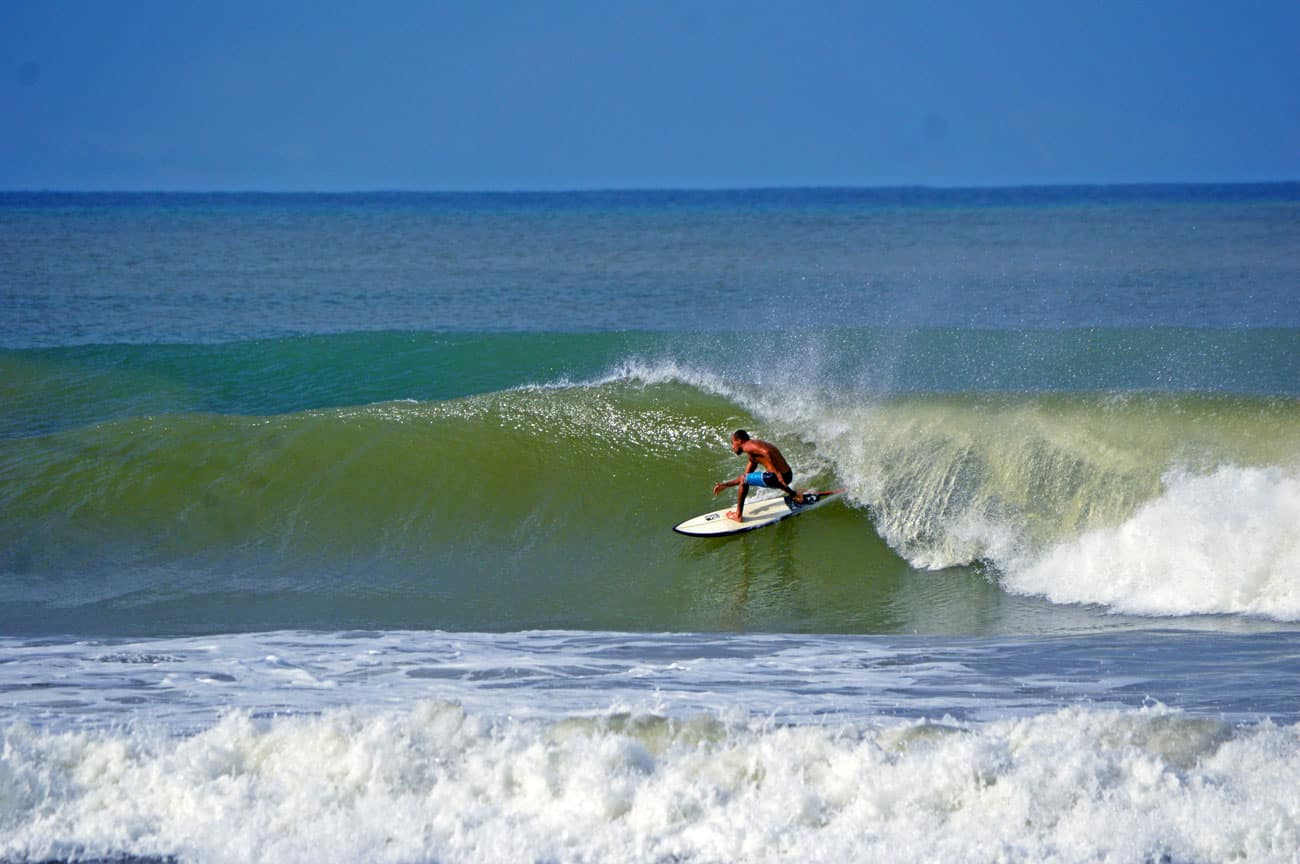 A peek at a beginner lesson…
There are two types of beginner surfers. The first type is a complete beginner, or a novice surfer, and that is someone who has never tried to surf before. The other type of beginner is the one who has maybe surf once or twice before.
First, our instructors will take you down to the beach and give you a brief, but important safety explanation.  The instructors at Costa Rica Surf Camp will teach you about the tide and how to properly control your board. They will give a demonstration on how to "pop up" on your surfboard and in turn, you will get a chance to practice a few times on the sand before heading into the water.
Once in the water, you will practice riding your first waves! We always stay in the white water during the beginner lessons, and always where we can touch the sand. During the lesson, our instructors will help you learn the proper way to stand up on your board and how to keep your balance. We will also practice paddling through the waves.
About half way through, we will take a water and fruit beach and answer any questions you may have! Our surf lesson run about 2 hours in length and depending on how quickly you pick up the surfing, 2 or 3 beginner lessons later, you will be ready to surf some green waves!
A peek at an intermediate lesson…
If it is your first time paddling out to where the waves break, our instructors will give a detailed explanation, as well as demonstration, on how to make your wave through the crashing waves. We often go to Playa Dominicalito, just south of Playa Dominical, where the waves are perfect for intermediate surfers.
We will practice the "turtle roll" or for those on a short board, the "duck dive" and our surf instructors will stay with you every step of the way until you are comfortable and confident paddling out.
Once out where the waves are breaking, you will learn how to catch and ride your first green waves. You will learn the proper timing for standing up and begin to learn how to turn your board. If this is not your first time riding green waves, we will focus on what you need to improve to take your surfing to the next level!
Lastly, our advanced surf lessons and guided tours…
This is for people who regularly have surfed and are looking to surf with locals who really know the breaks in Playa Dominical. Our instructors are the best advanced surf guides, because they know these waters better than anyone else (remember, they all are local to Playa Dominical).
Our instructors, or surf guides, will take you to all the popular breaks, and teach you about the certain wave and show you the best places to take off from. They will take you to different breaks around Dominical and show you some secret spots that only the locals know about.
Our surf guides can also take you on a day or several daylong surf trips to neighboring breaks like Pavones, Cabo Matapalo and Hermosa de Jaco.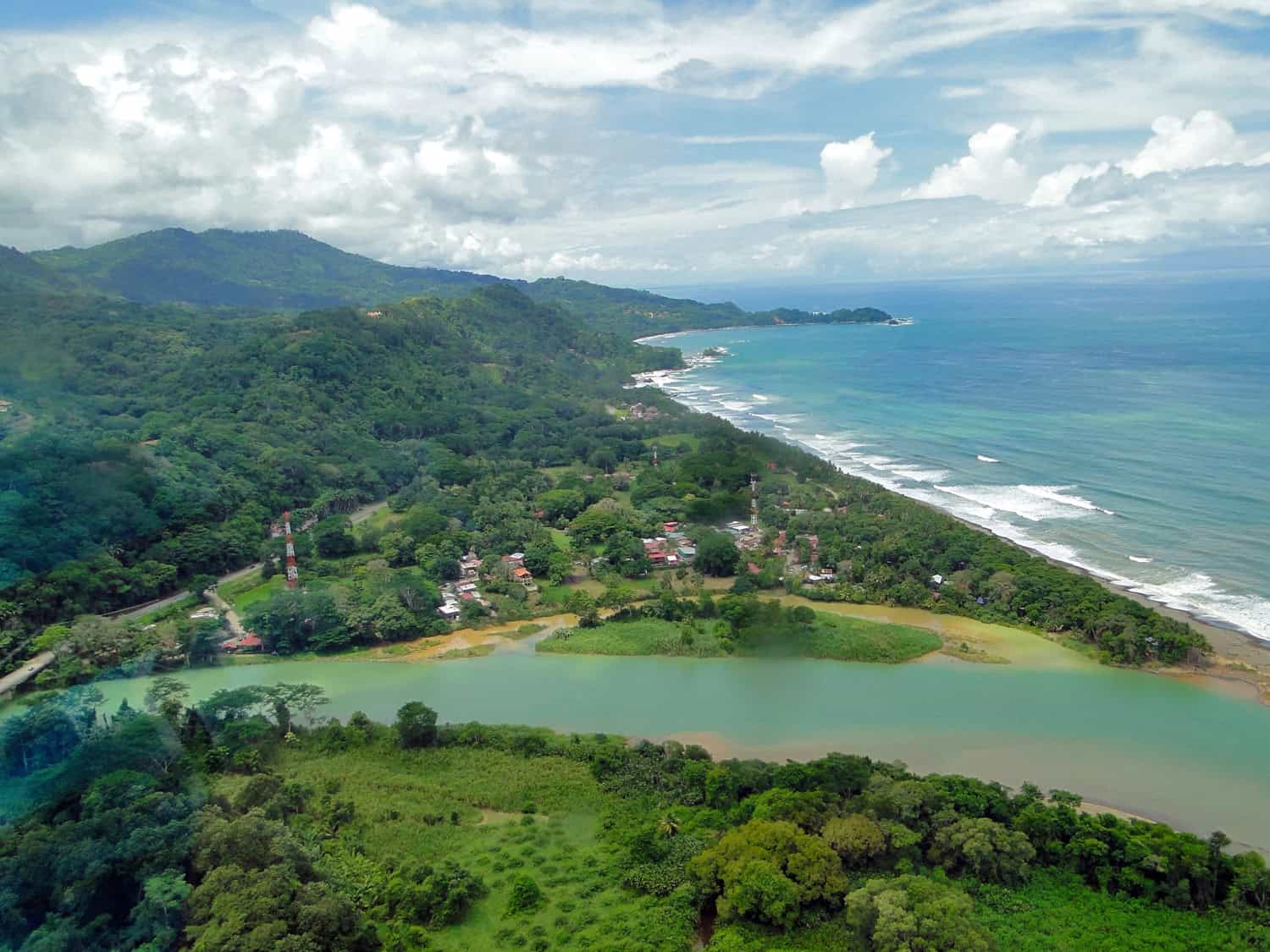 Costa Rica Surf Camp is made up of family and friends
who want to share our love for surfing in Playa Dominical with others.
Questions or queries?
Get in touch with us right away!
CONTACT US