Scrappy – Surf Dog and Head of Entertainment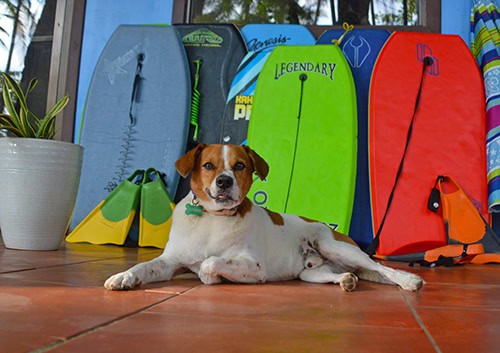 Scrappy – Surf Dog and Head of Entertainment
Costa Rica Surf Camp's most lovable furry companion brings lots of warm, fuzzy feelings to our awesome surf camp. You'll find Scrappy hanging around the surf shop and never more then two steps behind his favorite human, Cesar. Come by and meet him, you'll soon find out why we can't get enough of this surf dog.
Scrappy showed up outside Cesar and Kaitlin's house one afternoon 4 years ago and ran right into the yard and made himself at home. He sure picked the right house to nudge his way into. He travels everywhere with his owners and behaves very well (most of the time).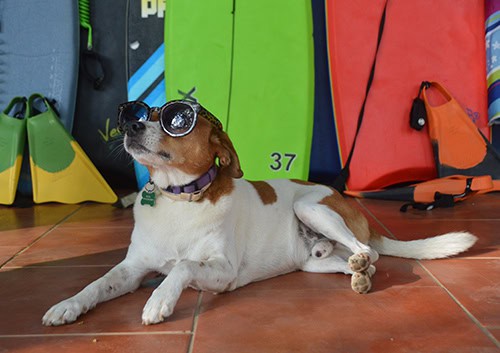 Some of Scrappy's favorite activities include riding shotgun, sleeping and belly rubs. His favorite activity of all? Cleaning up the floors of his favorite restaurants: Tortilla Flats, Fuego Brewery and Phat Noodle.
This surf dog also works part-time as a nanny. He will keep you kin/partner entertained while you shop around our surf shop and arrange your surfing adventures.
And yes, he does surf.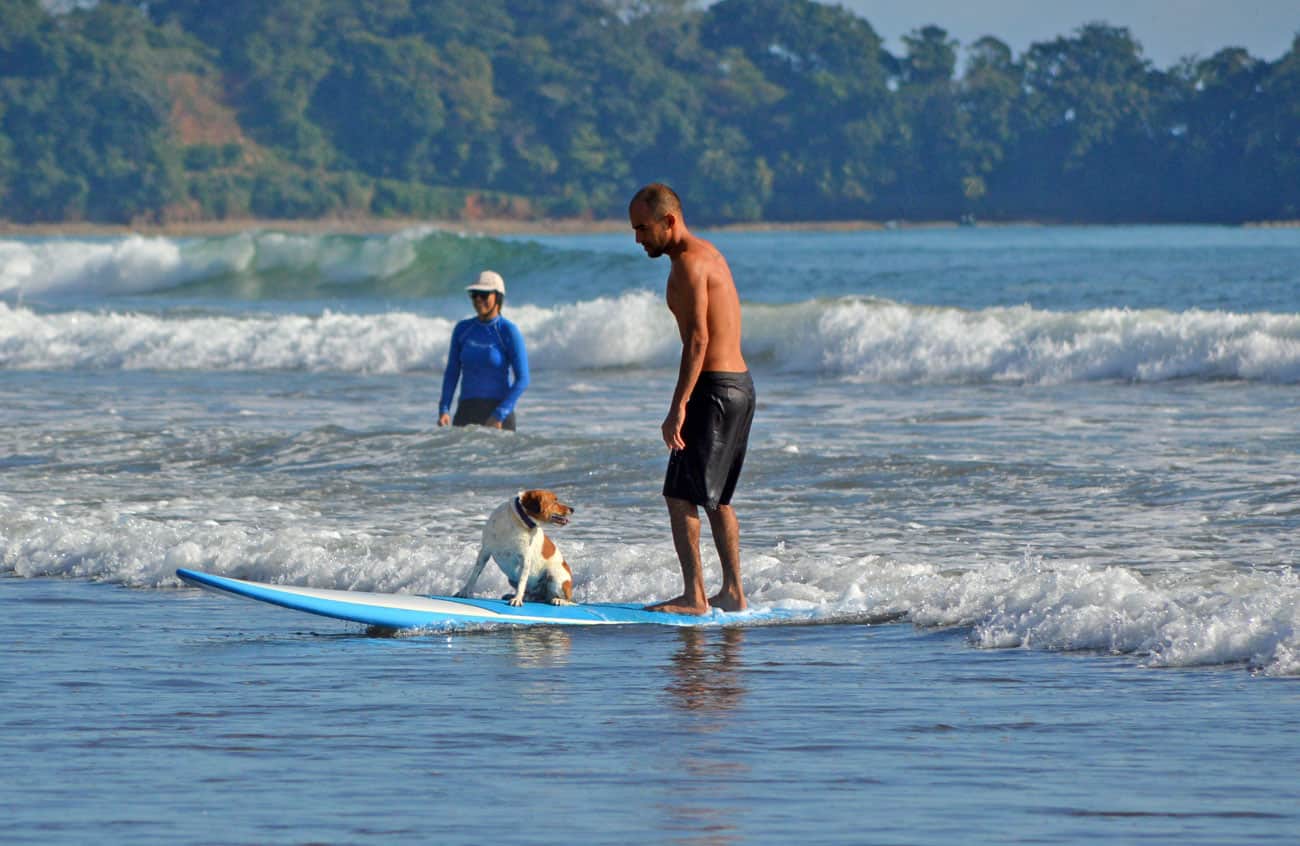 Come by and give Scrappy a pet, he will love you forever.