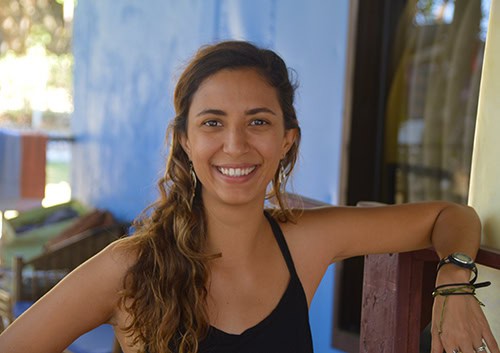 Clarisa Ryan – Surf Shop
We are so happy to have Clarisa as a part of our Costa Rica Surf Camp family! We don't know what we would do without her! Her upbeat character brings great energy to our group and we love having her around.
You can find Clarisa in the surf shop! She will help you schedule your week at Costa Rica Surf Camp and find other fun, adventurous activities to do in Playa Dominical. Clarisa will give you advice of where to go to eat, relax and have a good time.
Clarisa grew up moving around the world with her family. Her mothers side of the family resides just over the mountain in San Isidro. She later ended up going to University in the Unites States and earned her bachelors degree from San Diego State. She is funny, kind and will make sure your time in Costa Rica goes smoothly!