Performance Boardshorts In Stock!
by
September 19, 2017
In recent years performance boardshorts have become increasingly popular. The new focus has transformed the way they're designed. At Costa Rica Surf Shop we're stocked with performance boardshorts that are designed to help you surf your best, and still make you look cool.
There a lot of technical terms out there, but we've broken it down to what you really need to know.
Light Weight and Fast Drying Performance Boardshorts
The material your shorts are made of will determine how light they are and how fast they dry. Shorts made with a lighter material will give you less restricted movement and won't hang heavy when wet. The most common material being used these days is an environmentally friendly 100% recycled polyester. Nylon is also commonly used, but polyester wins out since it's softer and dries faster than any other fabric. A hydrophobic, or water repelling coating can also be used to ensure the least water retention and the fastest dry time.
The Hurley Phantom Shorts are some of the lightest weight shorts around. They're designed to feel like a second skin and are available at our surf shop.
Stretch Factor of Performance Boardshorts
Boardshort technology also centers around the stretch factor of the fabric. Two-way stretch fabric is being phased out by the newer four-way stretch technology, which has flexibility crosswise and lengthwise. Stretchier fabric allows for a wider range of movement with more comfort.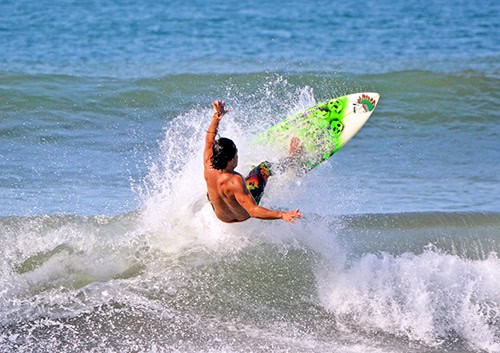 Seam Styles for Performance Boardshorts
The type of seams will determine how comfortable the shorts are, and of course, the more comfortable you are the better your performance will be in the water. Seams are changing from the traditional double-stitch to welded or glued seams.
We have O'Neill and Quicksilver shorts with welded inseams for comfort in stock.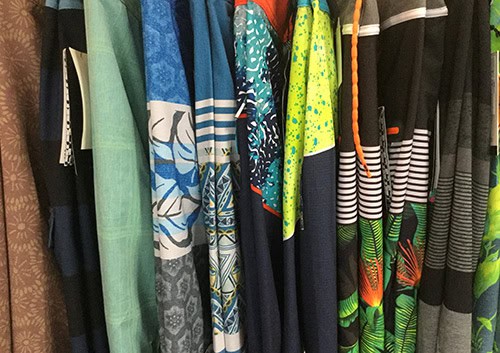 Waistbands on Performance Boardshorts
This one might be the most important feature. Shorts need to withstand waves and stay on no matter how big the waves are. Performance boardshorts come with textured or studded laces to make sure they tie on and stay on.